Johnsons honored for leadership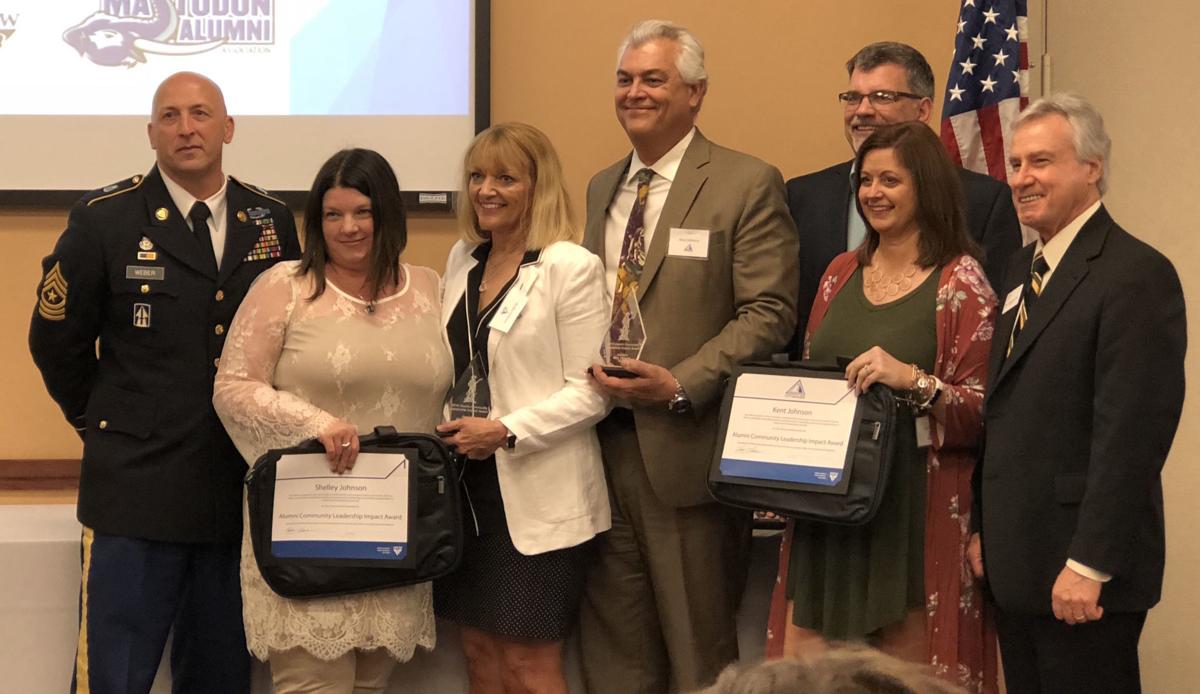 FORT WAYNE — Honoring their lifetimes of involvement, Kent and Shelley Johnson of Auburn received an award Wednesday night at Indiana University-Purdue University Fort Wayne.
The Indiana National Guard and IPFW presented the Johnsons with a Leadership Impact Award in the community leadership category.
The second annual event recognized IPFW students, faculty, staff and alumni for their significant contributions to northeast Indiana.
"It's kind of cool to be recognized by your university," Kent Johnson said after the ceremony, which honored seven students, a local business leader and the Johnsons.
IPFW said the Leadership Impact Awards recognize individuals who make an outstanding impact on the community, contribute time and energy to improve the quality of life for others, personify outstanding qualities and attainments in leadership, and actively engage and enable others to realize their full leadership potential.
The Johnsons received the award for their community activities and more than 30 years of leading the choir and drama programs at the high school, where Kent Johnson served as his wife's assistant director.
Choirs directed by the Johnsons have sung not only at school events, but also at numerous community functions including Memorial Day services, July 4 celebrations, the Auburn Cord Duesenberg Festival and the DeKalb County Free Fall Fair.
"I always love to get them out in front of the people who support them," Johnson said about her choir students. She said the choir program asks the community for support, and "I think it's important for them to see the kids."
Mentioning one event where students perform, she said, "Old Settlers Day at the fair. I love that. That's one of my favorite days."
After attending a garden stroll that impressed them, the Johnsons founded Auburn's Garden Walk in 2000 as a fundraising event for the show choirs. Each year 6-8 local homeowners open their gardens to visitors on a Saturday in the late spring.
The Johnsons also are involved at First Christian Church in Auburn, where Kent serves on the board of directors and Shelley is the pianist.
Kent Johnson serves actively as vice president of the DeKalb Outdoor Theater in Auburn, which offers free entertainment in warm-weather months. He said "trying to make the community a really cool place, where people want to be," motivates him.
He added, "We're from a really neat community, and the way to make it that way is just to be involved."