ISSMA Total Department Award
DeKalb High School music students earn state's top awards at ISSMA competition.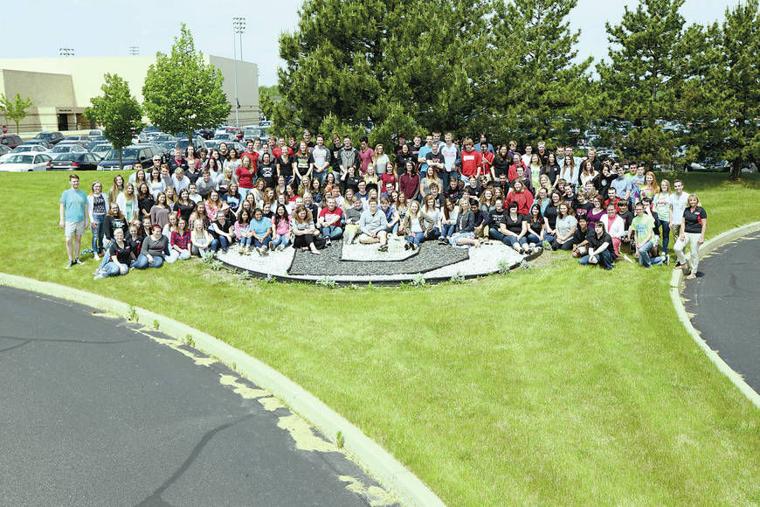 Students from DeKalb High School's music department gather to celebrate earning the Total Department Award from the Indiana State School Music Association for 2016-2017. The rare award is given for outstanding achievement at all ISSMA vocal and instrumental events throughout the school year. A school must earn gold ratings in marching band, show choir, state solo and ensemble contests, jazz band, jazz choir, concert band and concert choir.